VIP Gift Box for UAE Embassy Riyadh
Kashida was commissioned by the UAE Embassy in Riyadh to design luxury gift sets around the UAE's 2019 theme: Tolerance. A luxury gift box in stained walnut wood features stainless steel inlay that reads 'Reading enhances tolerance', a famous quote by UAE leader Sheikh Khalifa al Nahyan. Inside the box are a set of bookends, a bookmark and two gift cards. The bookends are based on the Ghaf tree, the chosen symbol of the Year of Tolerance, featuring the word 'Tasamoh' (tolerance) within the tree branches. The bookmark also spells out 'Tasamoh'.
Materials

Stained walnut wood & Stainless Steel
Share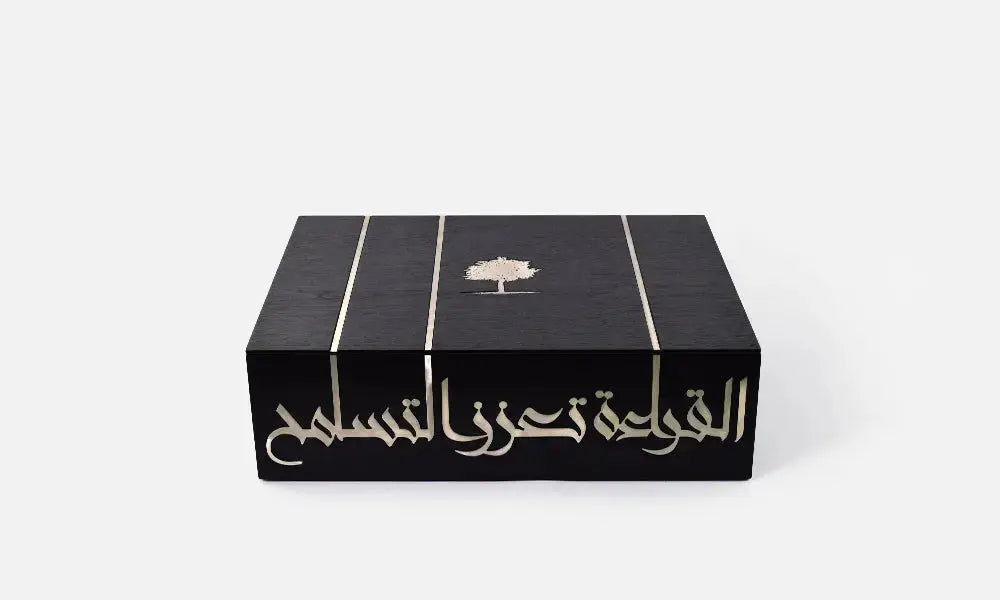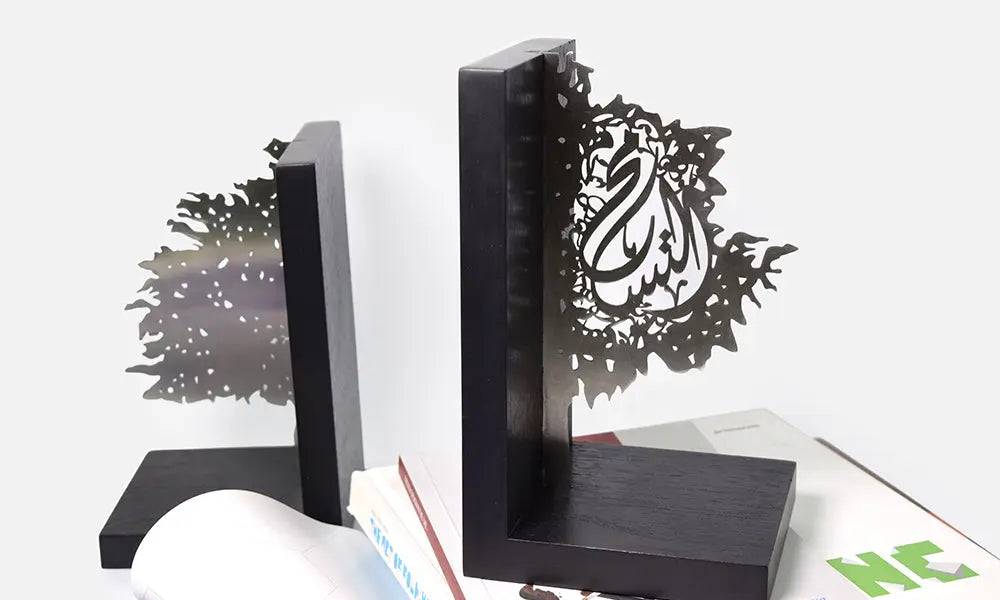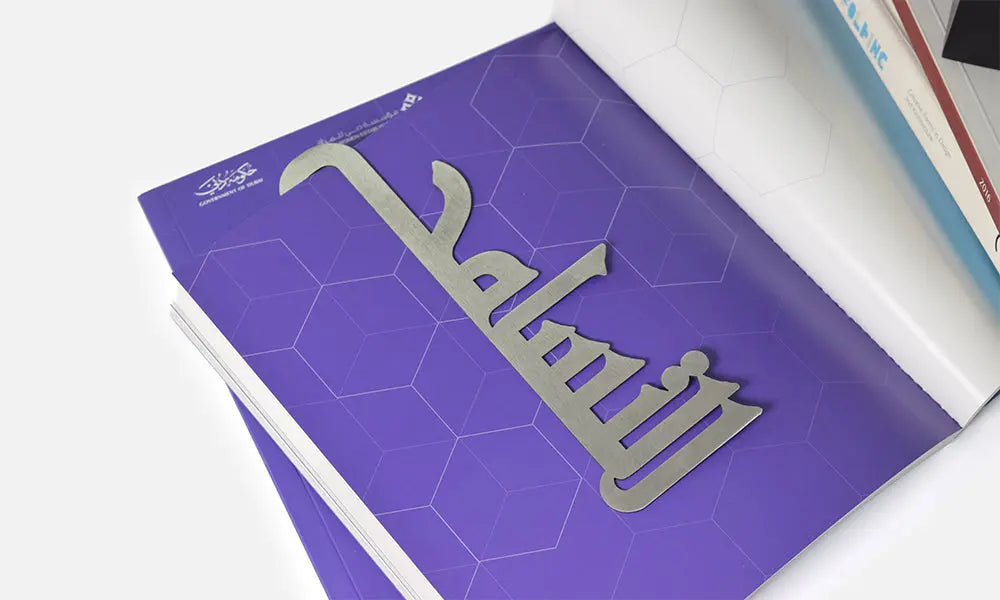 Looking to work with us?
Kashida is a leading supplier for statement furniture and fit-outs for interior design projects. For inquiries, comments or questions, feel free to reach out.
Contact Us