Sustainable Design that Lasts.
Acclaimed design studio, Kashida, creates luxurious home décor in beautiful Arabic calligraphy that adds a Middle Eastern touch to contemporary pieces. Launched in 2011 by Elie Abou Jamra and Mirna Hamady, the label transcends traditional manifestations of the beautiful letterforms by bringing them to life through bespoke, functional designs.
Follow our journey
Points of sale

Click here to discover retail stores carrying Kashida products across the region

Press features

Kashida has been featured in several regional and international media portals. Click here to view a selection of features.

Media inquiries

We would love to chat about our brand, anytime! Get in touch to interview members of our team or the co-founders.
Craftsmanship

Kashida balances between machine and man. The vast majority of our collections are finished by hand, through delicate artisanal techniques.

Bespoke design

Because we work with words and letters, we offer a bespoke customization service. Explore the world of customization where no two pieces are alike!

Quality assurance

Our products are built to last. If you are unhappy with the quality for any reason, we will replace the piece immediately.

Worldwide shipping

We love it when Kashida's pieces land in different time zones and hemispheres. Read more about our delivery terms, we offer free shipping!

Dedicated customer service

Our sales team is always ready to answer your questions online, over the phone or through text messaging. A smooth shopping experience is guaranteed.

Arabic calligraphy

Fascinated with Arabic calligraphy since college, we decided to create a full-fledged brand celebrating its beauty through functional design pieces.
Find us
Online

Shop our entire collection, anywhere you are in the world. Our online shop is the easiest way to access the full range of designs.

Retail stores

Select designs from Kashida can be found in selected stores. Click here for updates about our list of re-sellers.

Exhibitions & Pop-ups

Throughout the year, we take part in exhibitions and pop-ups. Follow our social media portals or sign up to our mailing list for updates.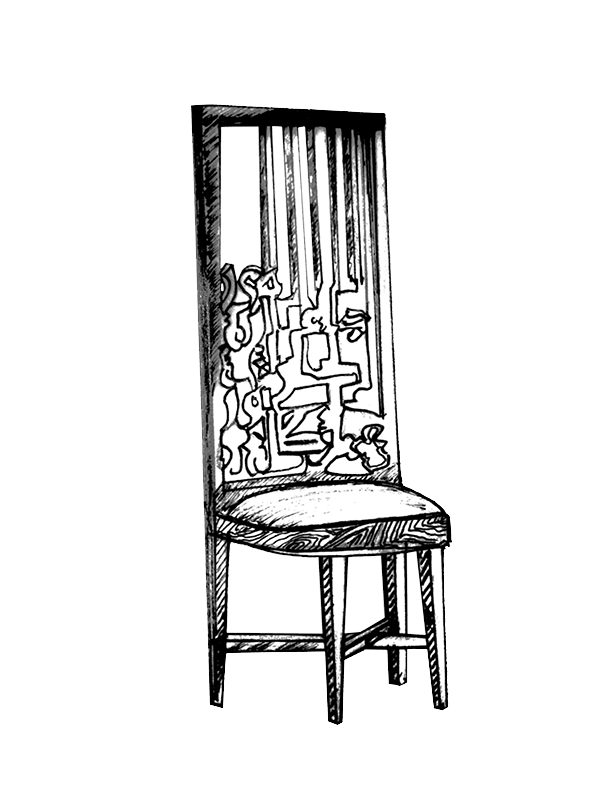 "We're often asked why we solely focus on Arabic calligraphy. There is so much yet to explore at Kashida with Arabic calligraphy. It is a world so rich and vast. This is just the tip of the iceberg."
Mirna Hamady
Get in touch